VEE 20 group had an eventful retreat to Yangon, Myanmar from April 30 to April 2, 2017. This was the first retreat outside Malaysia. It was very educational and had a good balance of business insights, sightseeing and bonding. Activities included meeting with the Malaysian Myanmar Business council at the Maybank Head Office, meeting with the Malaysian Ambassador and Matrade.
Lead by Chair Ravi Moorthy, the contingent included Eugene Tan, Geetha Kandiah & her Group Chairman, TD Lee, Mahreey Yap & her Director, Kelvin Kwek, Puah Leong Yee and Tew Bee Lay. Chew Sue Ann (VCE 27) who was in Yangon at the same time, joined us with the meeting with the Business Council and Matrade.
We also had an excellent dinner and sharing session with Business owners who had been operating in Myanmar for several years, one of the them for 21 years. The sharing sessions provided members greater depth and insights of the doing business in Myanmar. Several members have set up next step meetings and working on collaborations.
The group took the opportunity to enjoy the great sights of Yangon and enjoy Myanmar delights. There were several great bonding sessions including morning walks / runs and happy hours.
With the Malaysian Ambassador and Head of Matrade office in Myanmar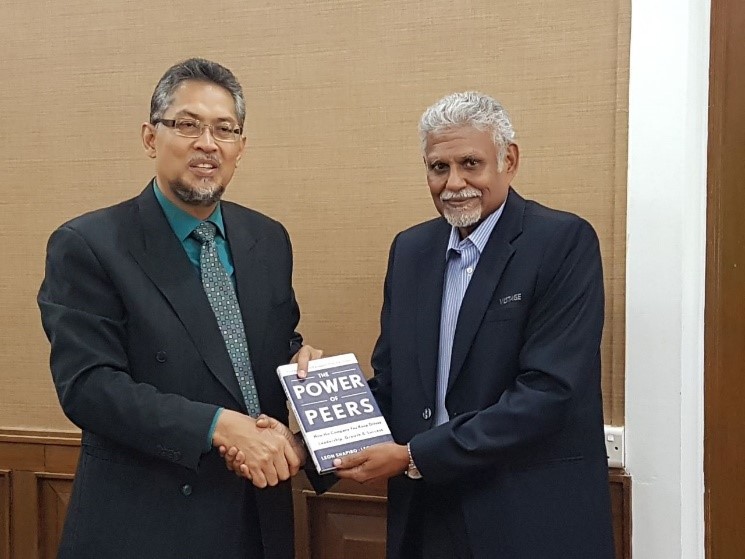 Token of Appreciating to the Malaysian Ambassador to Myanmar
At the Malaysian Myanmar Business Council
Dinner with Malaysian and Singapore Business owners
Visit to the Iconic Shwe Dagon Pagoda