The 2017 VISTAGE CEO Tea Talk (VIE) was held on 26 April 2017. The Tea Talk featured two speakers, Wong Joon Hoong and Kristine Ng with their topics on "How To Safeguard Your Business against cyber threat in today's digital world" and "P2P Financing Malaysia" respectively.
The event was combined with Awards Presentation to Vistage members, Vistage Chairs and Speaker-of-the-Year 2016. Over 90 members, guests and Vistage Chairs and staff graced the occasion at Empire Hotel, Subang Jaya. Director of LineXcom Sdn Bhd and member of VEE-12 member, Michael Chuah sponsored the event.
The Tea Talk ended around 6.45pm followed by a Hi-Tea and fellowship for all the members and guests.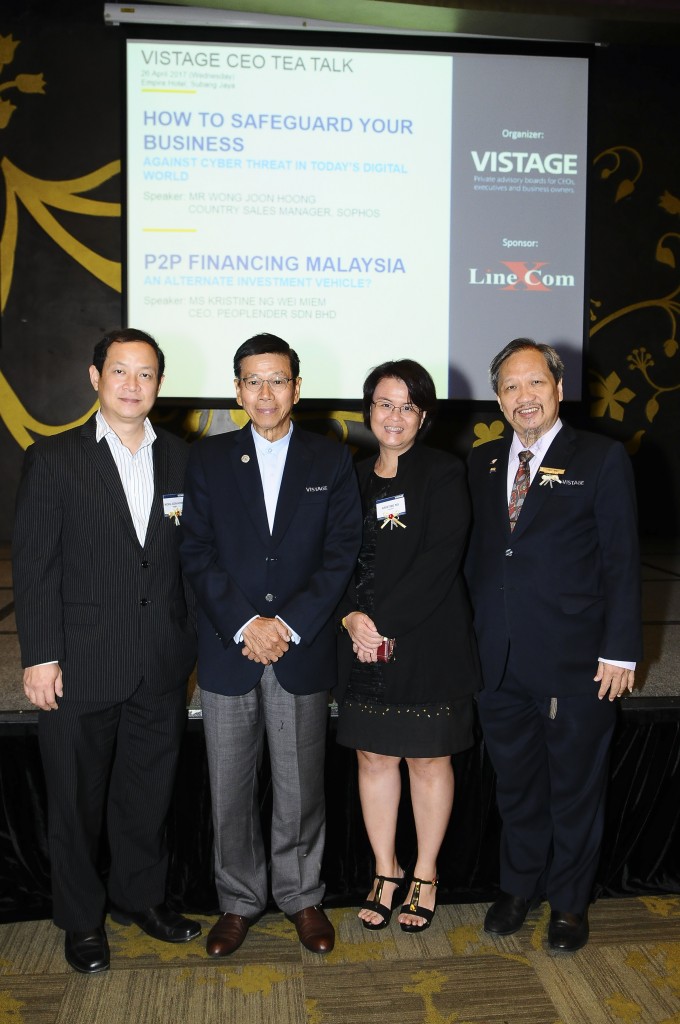 Group photo of the Speaker & Moderator with Richard Wong (Chairman & Chief Listener, Vistage Malaysia). (L-R) Wong Joon Hoong (Speaker from Sophoas), Richard, Kristine Ng (Speaker from Peoplender Sdn Bhd), Simon Soh (Vistage Master Chair & Moderator of the day)
Richard Wong giving Welcome Address of the Tea Talk
Richard Wong and Member Tenure Award Winner of 15 Years, Gilbert Foong, UA Aerospace Group
Richard Wong presented Vistage Chair Excellence Award to CK Chan, Vistage Chair of Vistage group VCE-26 and KEY-19
Heah Kok Soon presented Vistage Chair Excellence Award to Richard Wong, Vistage Master Mentor Chair of Vistage group VCE-3, VCE-16, KEY-6 and VTA-1
Group photo of Vistage Chair Excellence Award Winners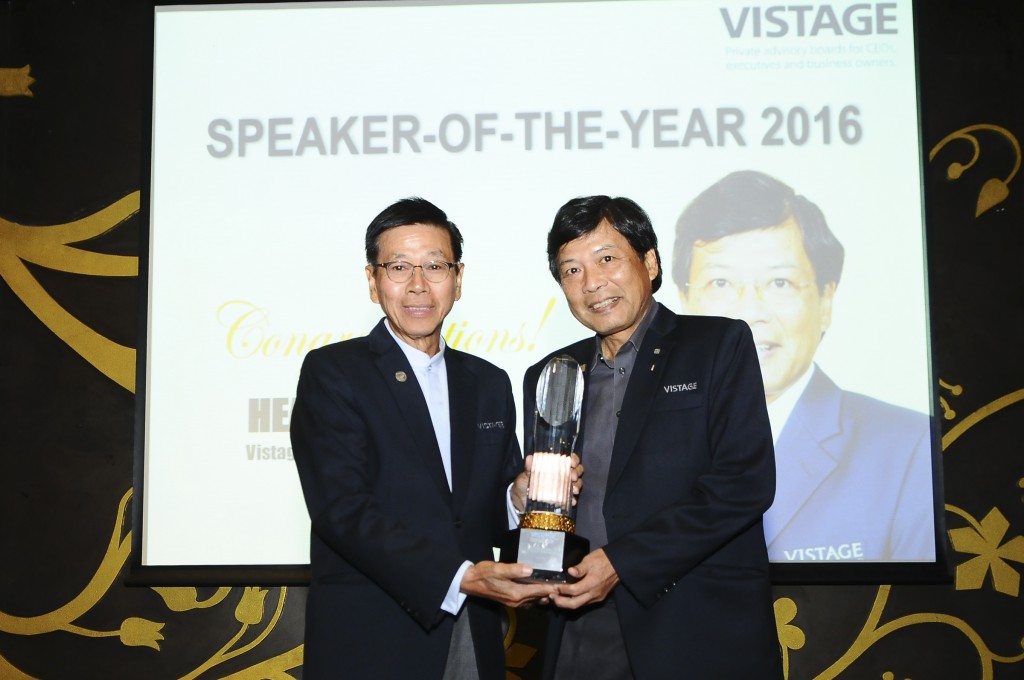 Richard Wong presented Speaker-Of-The-Year 2016 Award to Heah Kok Soon
Richard Wong presented token of appreciation to Tea Talk Sponsor, Michael Chuah, LineXcom
Simon Soh, Moderator of the day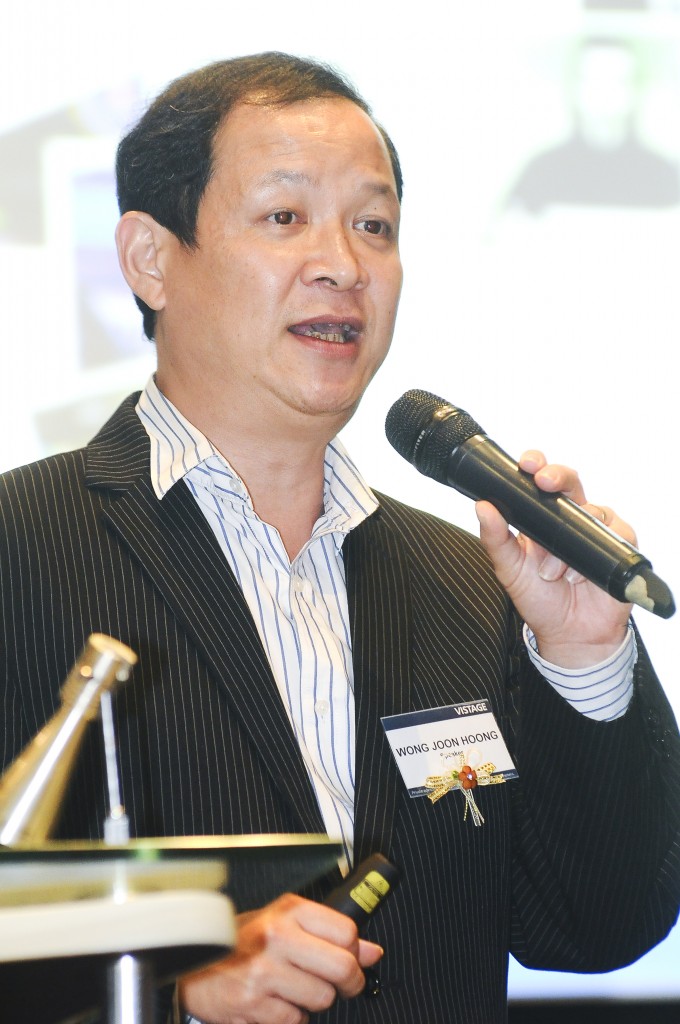 Speaker of first session – Wong Joon Hoong from Sophos
Q&A session
Richard Wong presented token of appreciation to Speaker upon completion of the first session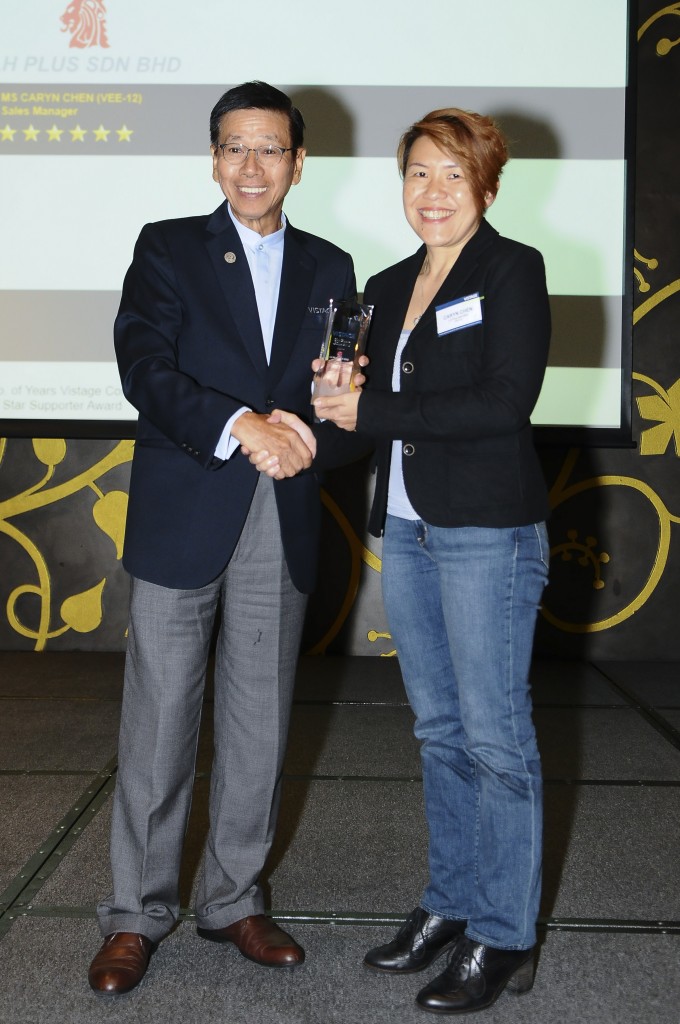 Star Supporter Award recipient – LH Plus Sdn Bhd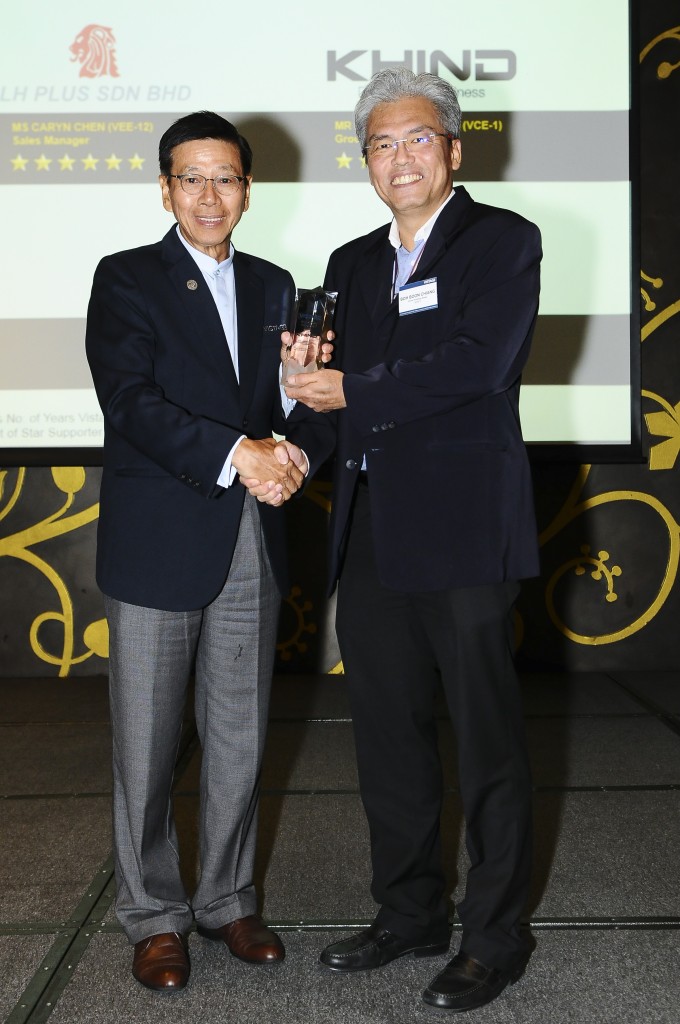 Star Supporter Award recipient – Khind Holdings Bhd
Star Supporter Award recipient – One Gasmaster Sdn Bhd
Star Supporter Award recipient – Rentwise Sdn Bhd
Group photo of Star Supporter Award recipients
Star Supporter Award recipient – HPMT Industries Sdn Bhd
Star Supporter Award recipient – Linkk Busway Systems (M) Sdn Bhd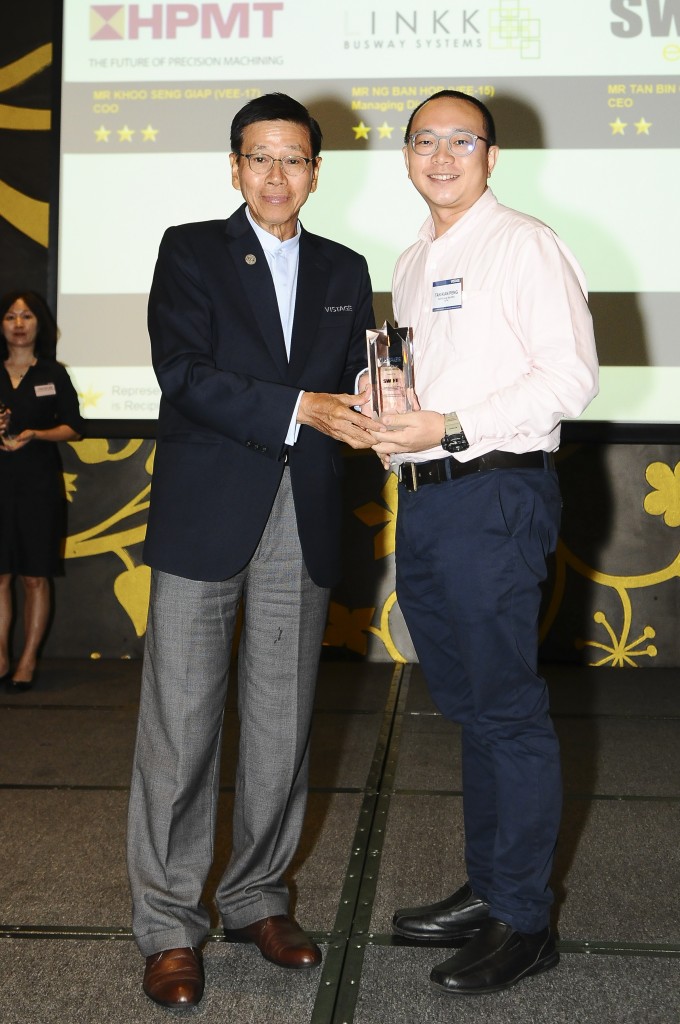 Star Supporter Award recipient – Ricoh (M) Sdn Bhd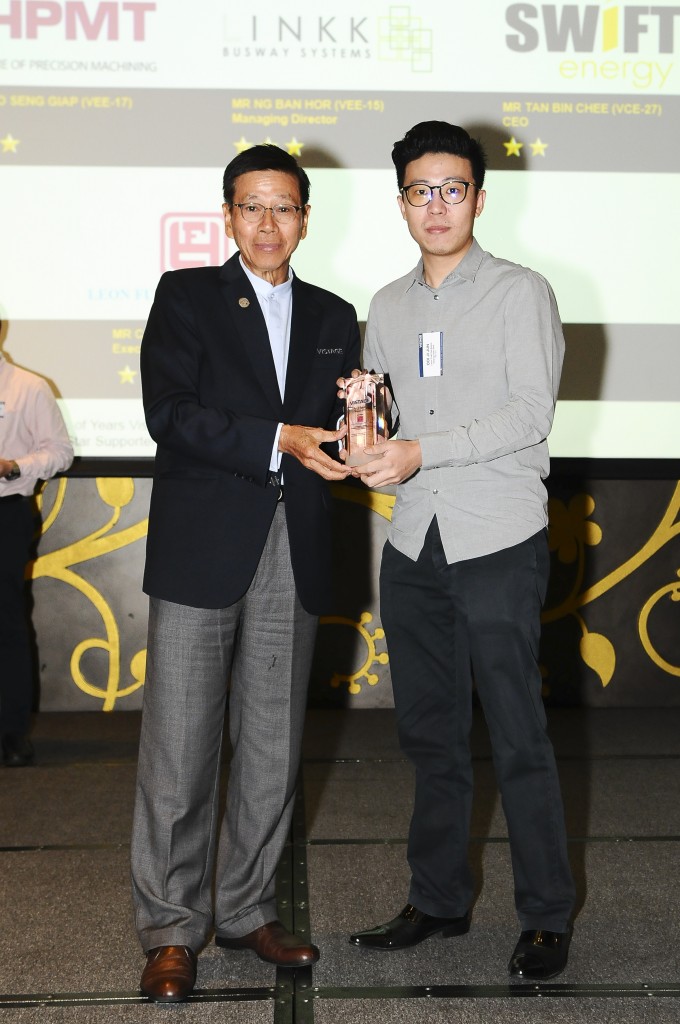 Star Supporter Award recipient – Swift Energy Sdn Bhd
Star Supporter Award recipient – Leon Fuat Hardware (Klang) Sdn Bhd
Group photo of Star Supporter Award recipients
Speaker of second session – Kristine Ng from Peoplender Sdn Bhd
Richard presented token of appreciation to Speaker upon completion of second session