Over 100 members, guests and Vistage Chairs and staff attended the Vistage CEO Tea Talk (In Mandarin) on 12 April 2017 at Empire Hotel, Subang Jaya.
Speakers, Goh Boon Peng and Joseph Ting Sii Tiing captivated the audience with the topics of "Are you ready for e-Commerce?" and "Winning Shopping Micro-Moment with Mobile Marketing" respectively. The speakers' sessions were moderated by Vistage Chair, Cheng Ping Keat.
Vistage also presented Chair Excellence Award to Dr Law Heng Neng and Star Supported Award to Kasut U Sdn Bhd. PSS Professional Sales Academy Sdn Bhd sponsored the event by giving book to our members and guests.
The members and guests enjoyed the Hi-Tea and Fellowship session after the Speakers' session.
Interaction of Speaker, Goh Boon Peng with guests
Happy members/guests enjoying the Tea Break
Vistage Tea Talk venue at Grand ballroom, Empire Hotel
Supportive Vistage Chairs, Members and staff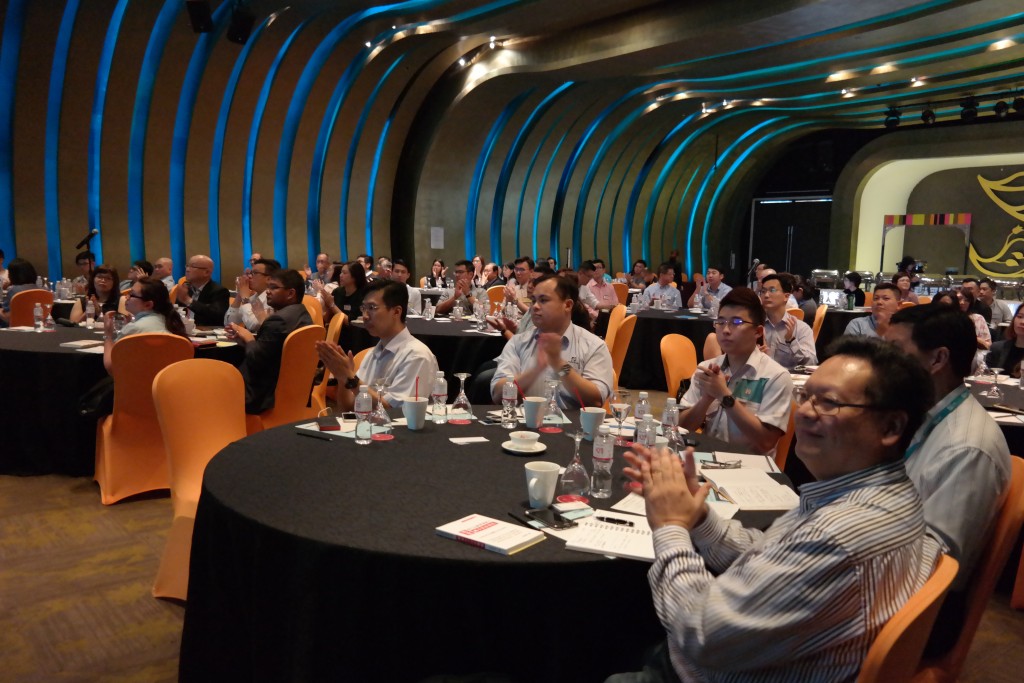 Guests welcoming the speaker
The speaker, Goh Boon Peng speaking at the Tea Talk
Vistage Chair, Cheng Ping Keat presented token of appreciation to Goh Boon Peng
Star Supporter Award recipient – Kasut U Sdn Bhd
Chair Excellence Award – Dr Law Heng Neng with the support staff
Frankie Sim, Tea Talk sponsor with a guest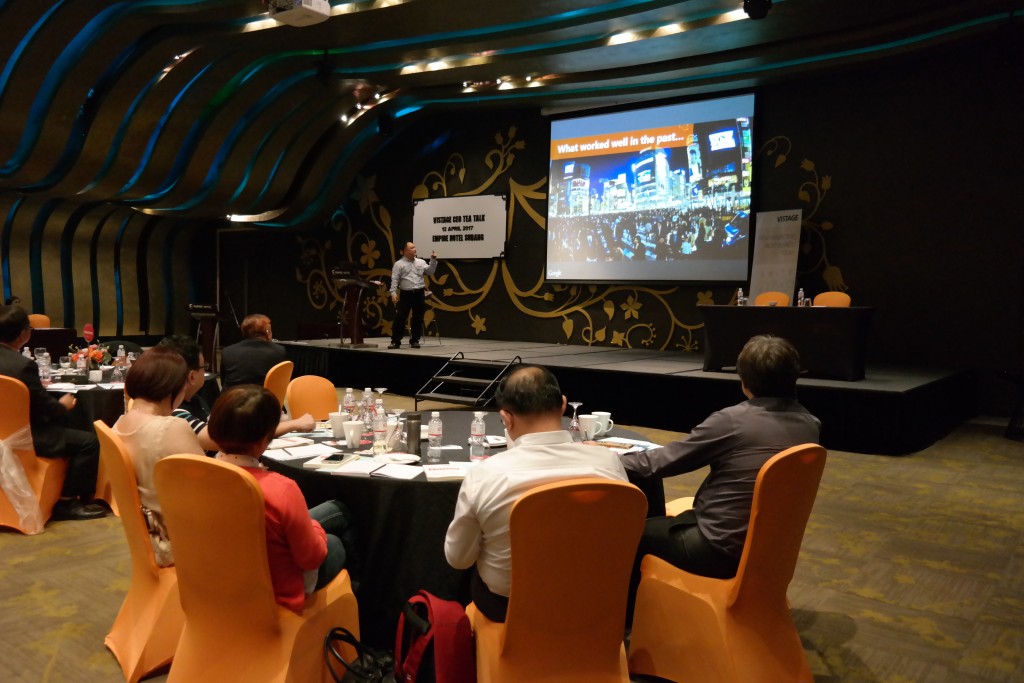 The speaker, Joseph Ting Sii Tiing speaking at the Tea Talk
The speaker, Joseph Ting Sii Tiing speaking at the Tea Talk
Vistage Chair, Cheng Ping Keat presented token of appreciation to Joseph Ting Sii Tiing
Hi-Tea and Fellowship session
Hi-Tea and Fellowship session
Hi-Tea and Fellowship session