VISTAGE DAY 2016 was celebrated on 4 August 2016 with two major events, namely Golf Challenge and CEO Tea Talk. A total of 64 golfers took part in the golf competition at the Glenmarie Golf & Country Club. Seven Vistage member companies showed their support as sponsors, while 12 companies were event partners.
Team VCE-16 emerged as the Champion, followed by first runner-up Team VCE-1 and second runner-up Team VEE-12.
In the Individual category, Christopher Phang, member of KEY-23 took the top prize while first runner-up went to Patrick Tan, VCE-33 member.
Non-golfers also had an interesting afternoon. Over 130 members, guests and Vistage Chairs and staff attended the CEO Tea Talk. Jeff Eilertsen, Vice President of Global Service Education, Singapore spoke on "Capturing the Power of a Superior Service Culture: Creating a Sustainable Competitive Advantage".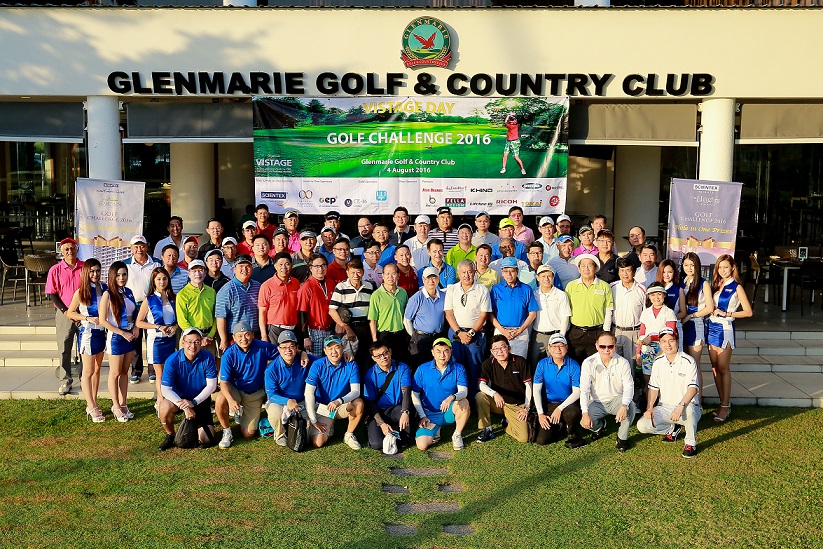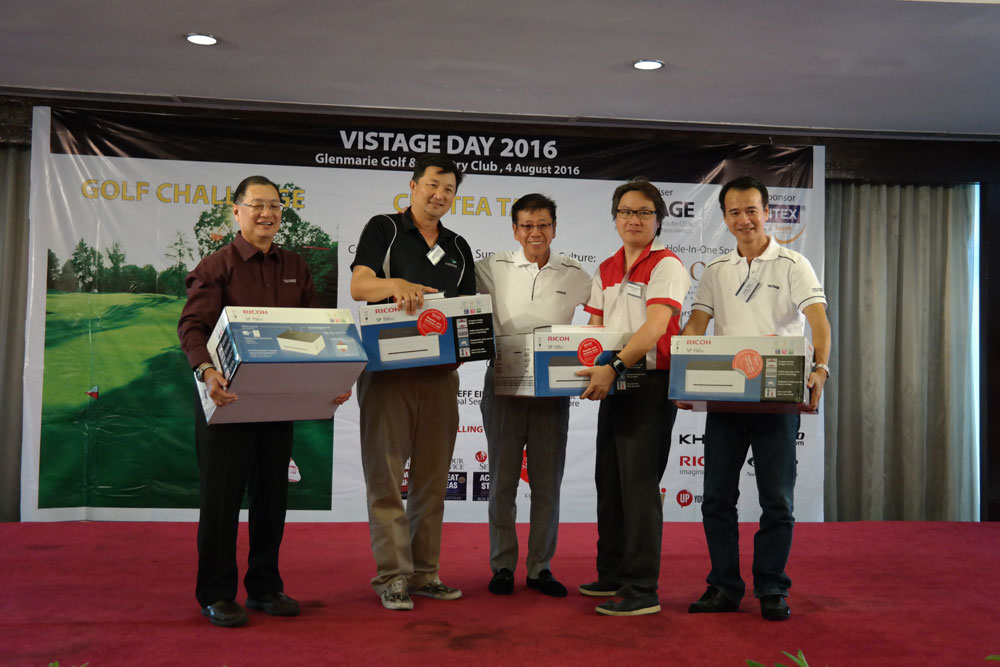 2nd Runner-up , TEAM VEE-12
Left to right: Dr Laurence Lim, Vincent Chan, Richard Wong, Michael Chuah, Ivan Ta
1st Runner-up: TEAM VCE-1
Left to right: Richard Wong, Heah Kok Soon, Andrew Chen, Dennis Tan
Champion TEAM VCE-16
Left to right: Lau Bik Soon, Bruce Tan, Brandon Tay, LC Chin and Richard Wong
Individual Champion Christopher Phang, Member of KEY-23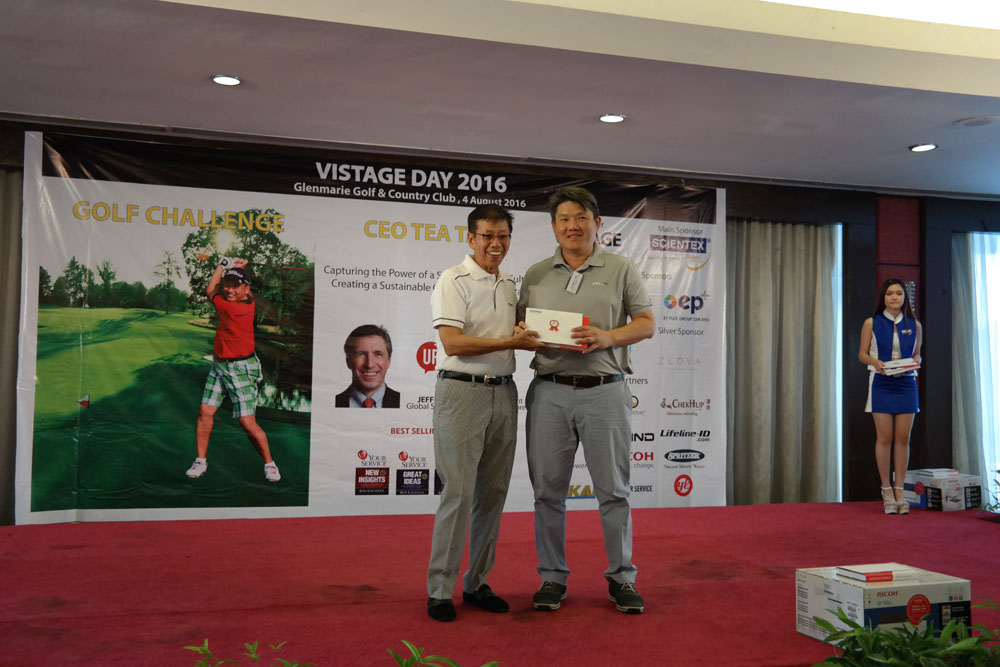 Individual 1st Runner-Up Patrick Tan, Member of VCE-33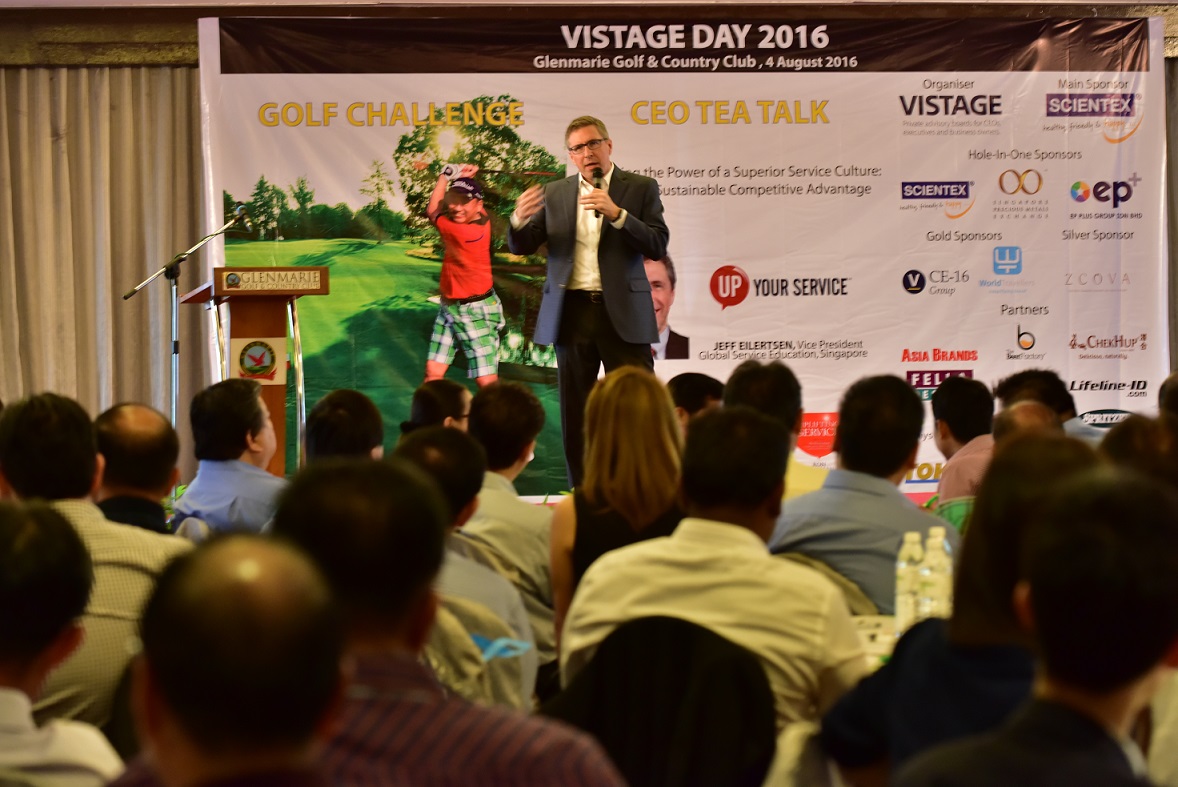 Jeff Eilertsen delivering the CEO talk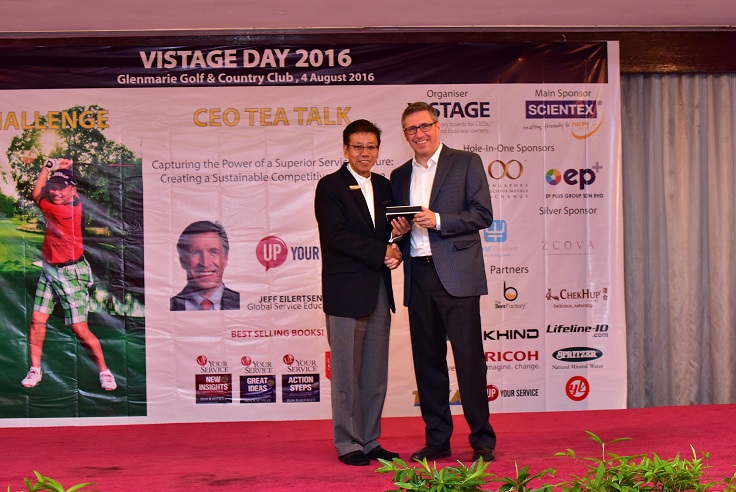 Richard Wong presenting a token of appreciation to Jeff Eilertsen